Lately I've been trying to snatch, to retrieve and to retain this thing in me; this lost and sleeping spirit of Christmas. Sometimes, it waxes, wanes and tickles my brain with a sweet memory from the past. Often it comes and goes, and lasts as long as a snowflake on a red-hot griddle.
Last night and early this morning, it snowed. Actually... it was officially just a "dusting". Kinda wimpy really. Maybe I needed the snow to remind me of those long ago Christmases. Y'know: kid voices singing carols, people smiling and being kinder, the smell of pine trees shining with tinsel. But mostly, it's the SOUND of gospel and holiday hymns sung by REAL singers. Maaaaaaan, I
loved
those Christmas songs. Something about them made me feel a part of the world, so warm and necessary. Thus, I've been trying to reconnect with those cursory things that bring forth the angels of memory. Yes, the lights across the street beckon and remind me that tis IS the Season to Be Jolly, but I'm running a bit deficient of those
fa-la-lala-las
.
One of my first poems ever published appeared in Essence Magazine, and it was called "
Cobwebs on my Revolution Poster
. " It was metaphor for a time of promise and expectatation that somehow faded away. Well, lately I'm beginning to realize that there are
cobwebs on my childhood
.
My upstairs neighbors have been blasting Hip-Hop and R & B classics. To counteract their sonic assault, I broke out one of MY classic gems: my Merry Christmas From Motown album. Yup, it still plays, even though it skips, pops and scratches from a spinning disc of vinyl.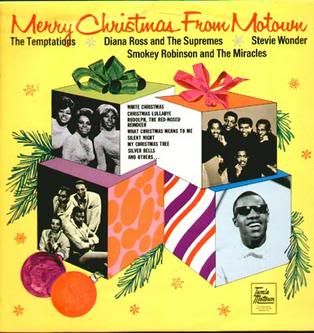 This was the music from my kidhood. See? For me to reconnect with those good feelings, the emotions, the wonder and promise of the season, I desperately needs me some Ave Maria, some O Holy Night.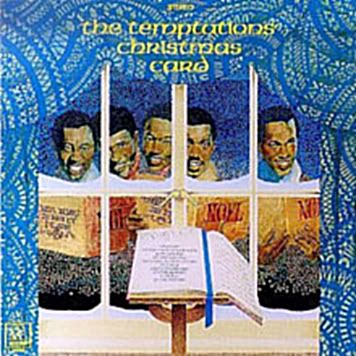 I can seriously O.D. on some original Temptations crooning Silent Night....
....And some Jackson 5 way back when li'l Michael was a soulful brown-skin child who wore a 'fro and was so vibrantly ALIVE!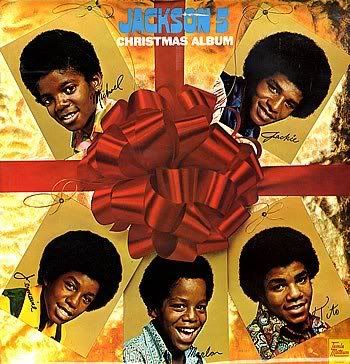 Calling on Smokey Robinson… come in Smokey… 'cause lawd knows we could all could use some Miracles!
Stevie… Mr. Wonder, could you please summon that Little Drummer Boy to come out and play for me?
Damn it!
Drats! I mean, Good Grief!
I somehow missed this year's showing of A Charlie Brown Christmas! The l'il
keeid
in me was never very big on animation or hyped on pretend, but he still relates to this one & only cartoon from way back when.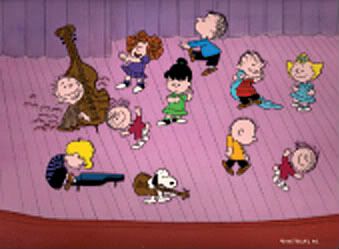 Who even realized back then how seriously
COOL
and quasi-intellectual that music was when The Peanuts gang got down? The man in me still grooves to that classic soundtrack of fluently jazz-inspired tunes.
Music seems to bring the joy of Christmas back to me… even more than snow or lights or shiny presents under a tree. Music alone can take me over that river and through the woods of materialism and deliver a few of
My Favorite Things
.
So, I'm trying to reclaim that rightful spirit… the spirit that's been stolen, kidnapped from me by those vicious gods of greed and avarice. I'm trying to keep it simple... when the world keeps getting so damned complicated around me. It's a chore and a war of the heart, but I aim to score and win that small, yet important victory.
After all, it's my duty and my solemn right to snatch myself a little Holiday

!!!
One.