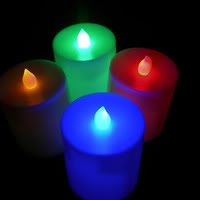 This is my Natal Day Song To Me. I am composing this entry on the eve of my Natal Day… the anniversary of my first breath, first obstacle, first scream, first cry, first bitch, first song, first moan, first piss, first enfant terrible protest...
I pen this as another year reels and rolls and undulates before me like the hips of a dangerous strip-teaser.
And I come unraveling too, baby… yes, this crafty Capricornian comes at you, unraveling my drag, in metaphor galore, prose by poetic prose, until I'm all nuded up and naked as new birth. Oooweee! Can you stand a more naked me… naked in word and deed… naked in this most mortal coil, naked in my vulnerability?
This evening, I am more likely to be a soft blue refrain played quietly in those insanely late night hours. I am more likely to be dancing a slow-slow-grind under single a red bulb on the dance-floor of my mind. I am more likely to be the sublime subtext beneath that knowing glance I could never quite define or seem to finesse at 21 or 25, or even at 30.
Until recently, I would likely to be lost to that drag at the end of a long cigarette… and framed by the smoke exhaled after it. Instead of this, I am feeling the strains of new pains, new challenges, new things erecting in my psyche, effecting my rhythm, my breathing, wrecking havoc on my sleep patterns, making demands upon my heart, spirit and brain.
Meanwhile, this here be my constipated BIRTHDAY SOLILOQUY… no jazz refrain played softly to assist or regain my rhythm. There's-- just me-- solo, my instrumental improvised on these keys. Color me Thelonious Moanman. That's who I be, tonight.
What I'd like is to reencounter my inner child, go back to my initial negro, my pure, unadulterated angelic other… in short, as Joni Mitchell once wrote: I'd like to get myself " back to the garden."
Methinks we've some things to work on, work through, work out, renew, recapture, refine, revisit and redesign.
Smell me? Please feel free to reread if in case you got lost in the heaviosity.
Slowly, but surely with age, we begin to dismiss the bullshit pieces and pages and chapters from the book of our lives. Slowly but surely we pick up the gist of the things that Matter.
What matters most to me, is that I still aspire to inspire and to share my passion's fire. I aspire to Love and to be loved in return, to write and to be heard, to touch and to be touched.
Yes. This is my song to me. It is penned by crescent moon, by starlight and the swoon of sanctuary. There's, just me, solo, my instrumental improvised on these keys. So color me, Thelonious Moanman. That's who I be tonight.
My keyboard has many letters, many notes, and many keys to play on, play on! My pen flows with multitudinous colors and these reflect all the hues to my soul. And all of them may be beautiful— and ugly, too.
Realizing this, I must be here for a reason beyond some inarticulate existence, beyond the rules of ram and cyber transmission, beyond electronic riffs of poetry and shit, beyond this cathode ray tubage, and so I am grateful to be among the still-living.
And this, this is my song to me, my rhythm and blues suite, sang acapella… on this, my Natal Day. Ooh-wee, can you stand such beauty! No, not a beauty composed of vanity, but the beauty of a Gift bestowed upon me, the Gift of Letting the JOY unfold; the Gift that's grown Strong from years of pain, fantasy, struggle, disappointment and perseverance, a Gift that's ultimately grown wiser, surer of its appointment with destiny.
So, this is my song to me, composed by crescent moon, the glow of starlight and the improved prose of sanctuary. There'll be no sad jazz refrain played softly to assist or regain my rhythm's kick. There's, just me, solo, my instrumental played upon these keys. Color me, Thelonious Moanman. That's who I be, tonight.
I pen this riff in selfish celebration, with determination that despite those theories of me being stardust and million year old carbon, I plan to live my Life, like it's Golden.
In the end, it matters not, what name, what number we christen this year, this month, this day to truly be… it only matters that we paint it golden and MAKE it matter.
But whether in times of good or bad and no matter my hue, I'll be sho nuff be Snatching JOY! And I invite YOU to join me.
So, Happy Natal Day to me! Now, could somebody please bring in the damn cake!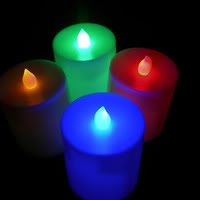 One.