Some people attract your attention, even from an early age, because they are unique.
Eartha Kitt was a very, very unique presence.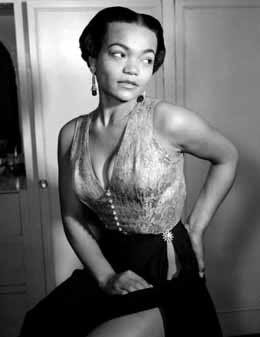 It could have been her features; a strange blend of African-American and Asian, with those feline eyes spread just a little too far apart. It could have been her lithe and sinewy body which seemed especially carved for the most delicious of sinful pleasures. Or it could have been that voice… a voice unlike any other... a voice like electric velvet with a tickle of French filtered through the throat of a Persian cat.
Early Eartha Memory:
As a child, I recall watching Merv Griffin several times when she was a guest. I wondered then: WHY is Eartha Kitt always crying and whimpering about her past? You're a star now, woman! Get over it! But I was a kid. I didn't quite get how the past still lives within us, how it can still infect us, especially when it was full of pain and rejection.
She persevered through an unhappy childhood as a mixed-race daughter of the South. She often spoke of being abused, neglected, unwanted because her 'yella gal' skin tone and because of how different she looked. She even wondered who her real parents were... because it seemed that no one really "wanted" her.
Well Hollywood wanted her, for a time. Hollywood was the perfect place for unique people. And in an era when women of color were relegated to roles of mammies and maids, Eartha Kitt (along with the beauteous Dorothy Dandridge) changed the perception of Black women by showing them to be sensuous, sexy, and yes, beautiful.
For a time she dated filmmaker Orson Welles, and it was he who proclaimed her to be "The World's Most Exciting Woman!"
High praise indeed, for a "Colored" woman... in Ike's America.
Her career would span six decades, from her start as a dancer with the famed Katherine Dunham troupe to cabarets and acting and singing on stage, in movies and on television. She had a hit recording with a sexy rendition of the song "Santa Baby."
She was cast as mysterious women and sizzling exotics in the 1950s. Later, she became a fiercer Catwoman than even the cat-like Julie Newmar in the Batman series. She was a puurrrrrfect choice. This was the role that I, and many from my generation would best associate with the name Eartha Kitt.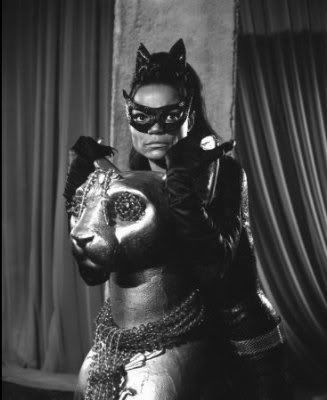 But she was famous before and after wrecking havoc on Gotham City.
And then, being a self-possessed, outspoken woman with her own mind, she made headlines in the 1960s for denouncing the Vietnam War during a visit to the White House.
Lady Bird
Johnson was NOT amused! For Eartha, speaking the truth amounted to nothing short of career suicide. The Johnson administration saw to it that suddenly Eartha Kitt could find no more employment in this country. Shameful!
Hurt from this blatant blacklisting but still hungry to entertain, she left this country and headed to a more embracing Europe. She would make a spectacle of herself there. To their credit and good taste, those Europeans just loved them some Eartha Kitt!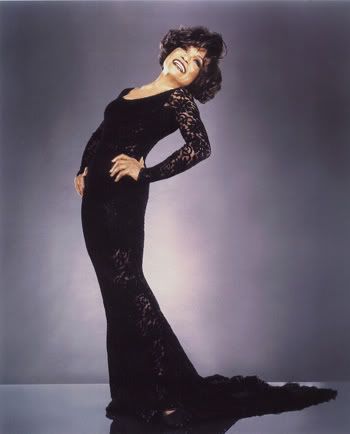 Through the years, Kitt remained a picture of vitality and elegance. She attracted fans less than half her age even as she neared 80. She died on Christmas Day at the age of 81.
The Kitt-woman is gone now, like so many legends before her. But the next time you see Halle Berry or Alicia Keyes, Mariah Carey or Faith Evans, Kelis or Jennifer Beals, Rosario Dawson or Victoria Rowell, Sade or Thandie Newton, Tamia or Paula Patton, Nicole Ari Parker or Mya, Corrine Bailey Rae or Leona Lewis emoting on the screen or singing on stages, it would be nice and fitting to remember Eartha Kitt… because without her contribution, the careers of those exotic bi-racial others may not have been possible.
Rest In Peace, Eartha!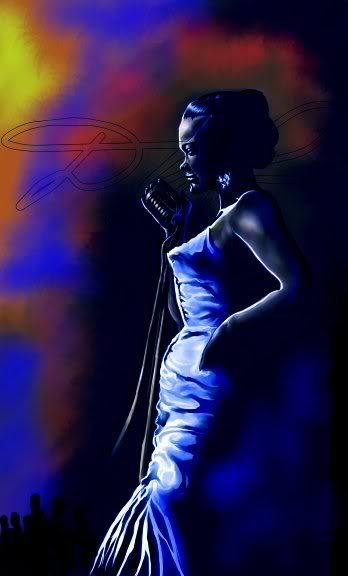 One.