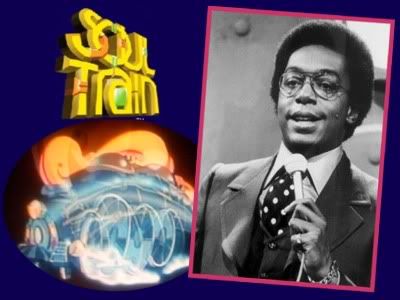 LOS ANGELES (AP) — Don Cornelius, creator of the long-running and pioneering TV dance show "Soul Train," shot himself to death Wednesday morning at his home, police said. He was 75.
Officer responding to a report of a shooting found Cornelius at his Mulholland Drive home at around 4 a.m., police said.
He was pronounced dead of a self-inflicted gunshot wound at 4:56 a.m. at Cedars-Sinai Medical Center, said Los Angeles County Assistant Chief Coroner Ed Winter.
"Soul Train" was one of the first U.S. shows to showcase African-Americans prominently, and it introduced television audiences to such legendary artists as Aretha Franklin, Marvin Gaye and Barry White.
The show began in Chicago as a local program in 1970 and aired nationally from 1971 to 2006, bringing the best rhythm & blues, soul and later hip-hop acts to TV and having teenagers dance to them. Cornelius was the first host and executive producer.
"There was not programming that targeted any particular ethnicity," Cornelius said in 2006, then added: "I'm trying to use euphemisms here, trying to avoid saying there was no television for black folks, which they knew was for them."
Cornelius, who was inducted into the Broadcasting and Cable Hall of Fame in 1995 and has a star on the Hollywood Walk of Fame, said in 2006 he remained grateful to the musicians who made "Soul Train" the destination for the best and latest in black music.
"I figured as long as the music stayed hot and important and good, that there would always be a reason for 'Soul Train,'" Cornelius said.
He stepped down as "Soul Train" host in 1993.
The Soul Train Awards Cornelius founded will return to the air after a two-year hiatus to recognize those who helped shape R&B music.
Record executive Antonio "L.A." Reid, singers Kenny "Babyface" Edmonds, Chaka Khan and Charlie Wilson will be honored on the two-hour music special scheduled to air next Nov. 29. Actors Taraji P. Henson and Terrence Howard will co-host the awards.
The sources said there was no sign of foul play, but the Los Angeles Police Department was investigating.
In a 2010 interview with The Times, he said he was excited about a movie project he was developing about "Soul Train."
"We've been in discussions with several people about getting a movie off the ground. It wouldn't be the 'Soul Train' dance show, it would be more of a biographical look at the project," he said. "It's going to be about some of the things that really happened on the show."
According to a Times article, Cornelius' "Soul Train" became the longest-running first-run nationally syndicated show in television history, bringing African American music and style to the world for 35 years.
Cornelius stopped hosting the show in 1993, and "Soul Train" ceased production in 2006.
Today is
NOT
the best way to begin the celebration of Black History Month. But then again,
Life
happens while we're all so busy making other plans.
This is truly a sad event and a tragic day within the entertainment industry, not only for those of us who happen to be African-Americans, but for the business of
entertainment
as a whole! Mr. Cornelius most definitely gave this country, the world and our entire culture a formal introduction and then an indoctrination into all forms of soul.
One only hopes that whatever demons darkened his Spirit have finally released him from their treacherous grip.
And now... may he rest in Love, Peace and Soul.
Live UNTIL you die, y'all!
One Love.