Long ago and far away, when I was a shy and skinny student in high school, I recall there was this one girl who stood out far and above the rest. She was beyond
fine
, in fact,
supermodel-pretty
... and her skin was the color of good chocolates. She was very tall… almost my height, 6'1, and her style and swag were striking in every way. She had the proud posture of a seasoned Alvin Ailey dancer. She walked differently, spoke differently, even sat, stood and ate her food differently. Hard to say exactly what it was about her that so arrested and then captured the imagination, but she possessed a certain poise, grace and fashion-sense that seemed to be uncommon amongst other young women of her age, and especially at that time.
She was, of course, swiftly hated on, thought to be 'siditty' and projected an image or attitude that signaled she believed herself to be better than everyone else.
Well, everyone else was wrong. After finding the gonads to approach her, to speak with her and slowly become her friend, I discovered that all those impressions of her were erroneous, and she was a very cool, real down-to-earth person. The only exception: she had attended
Charm School
, thank you very much. But NOT just any charm school, mind you. It was some elite, high-faluting place known as
The Ophelia Devore School of Charm... darrrhling!
The
whaaaaa?
And thus, this tidbit of information became my initial introduction to the existence of a woman called Ophelia Devore...."The Architect of the Charm and Modeling Business for People of Color."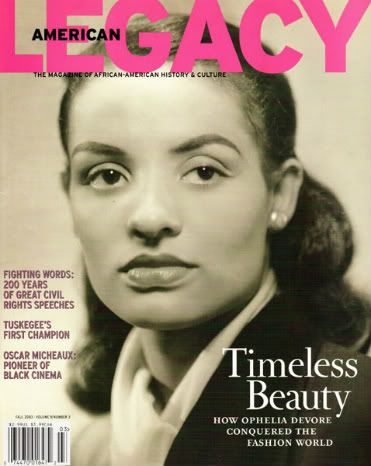 You see, long before the dawning of
Donyale Luna
...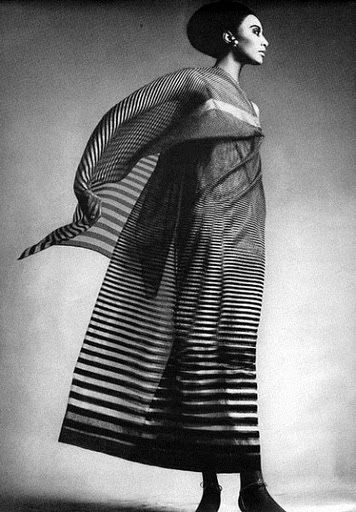 who many fashion historians consider to be the "First Black Supermodel"...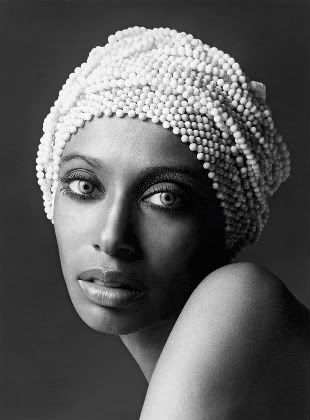 and before there was a
Naomi Sims
…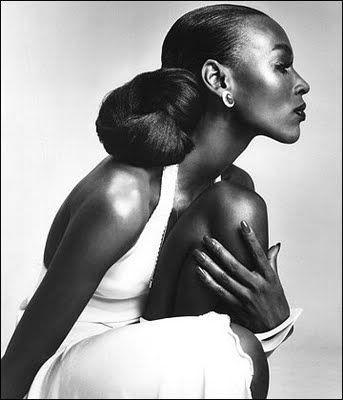 or a
Pat Cleveland
…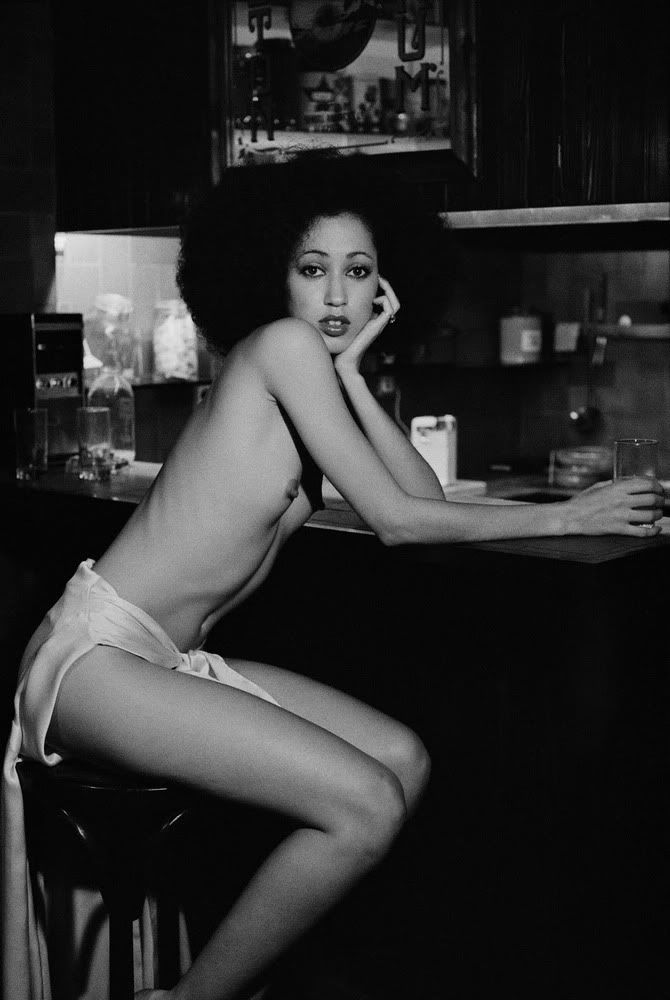 ...and before the doyens of the rag trade began to revere the names of
Beverly Johnson
…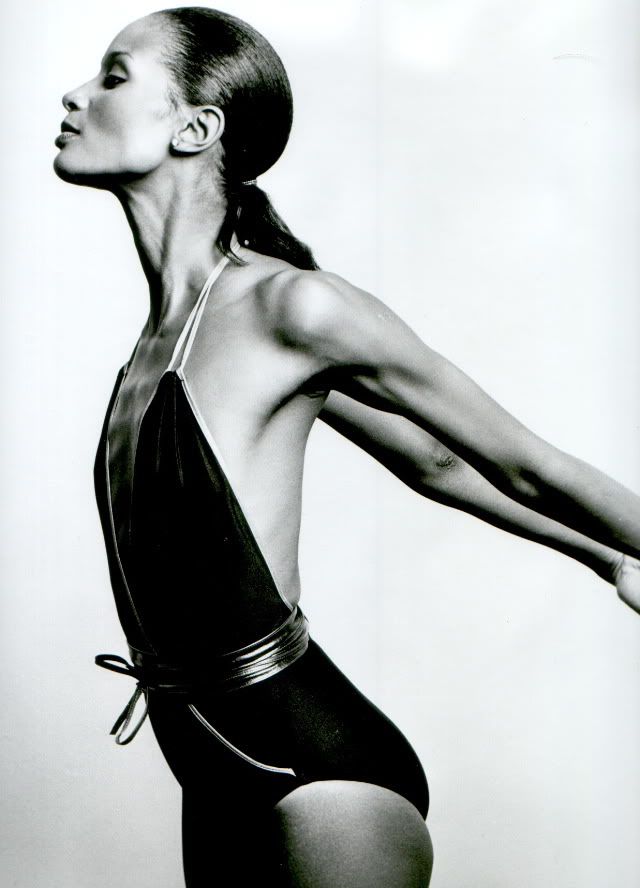 Iman
…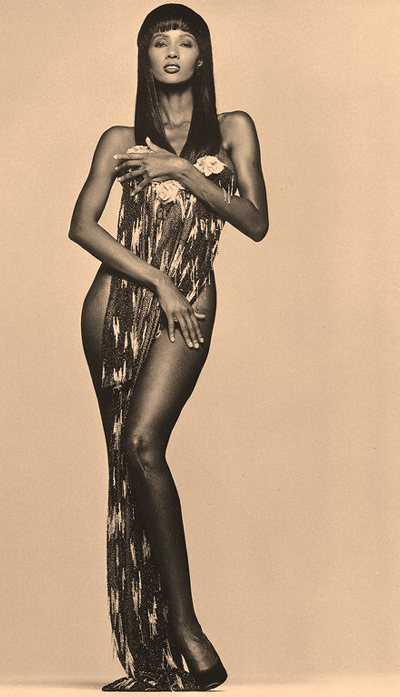 Naomi Campbell
…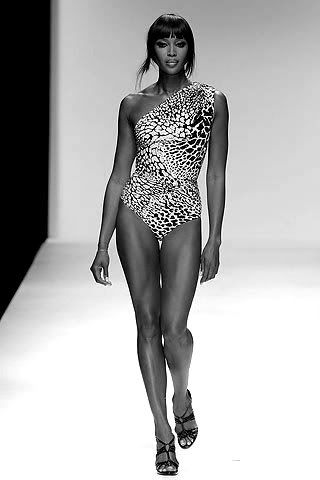 Tyra Banks
…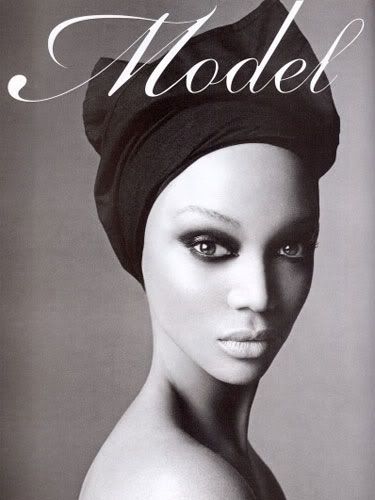 Veronica Webb
…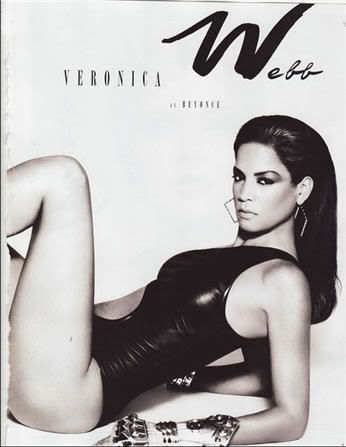 Or the 'exotic'
Alek Wek
…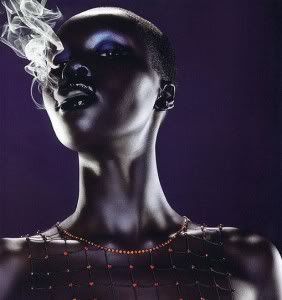 And
waaaaay
before
Jessica White
…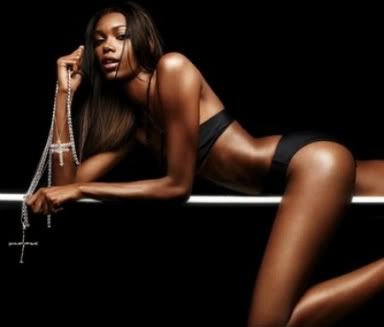 her goodlookin' mama or her daddy were even born… more than sixty-five years ago,
Ophelia DeVore
pioneered the way for Blacks and other minorities in the modeling profession when she founded
Grace Del Marco Models
.
She was born in 1922. At age fifteen, Ophelia DeVore became a model in New York City, the mecca of the fashion and modeling world, where she started a career in the "Beauty Business."
In the realm of modern history and of SOUL, pioneer is her role. Long before Black people en-mass had enlisted in the "Black Awareness Revolution" which exploded in the 60's, Miss DeVore was engaged successfully in persuading big business that sales propaganda and advertising are inadequate without the Black mystique.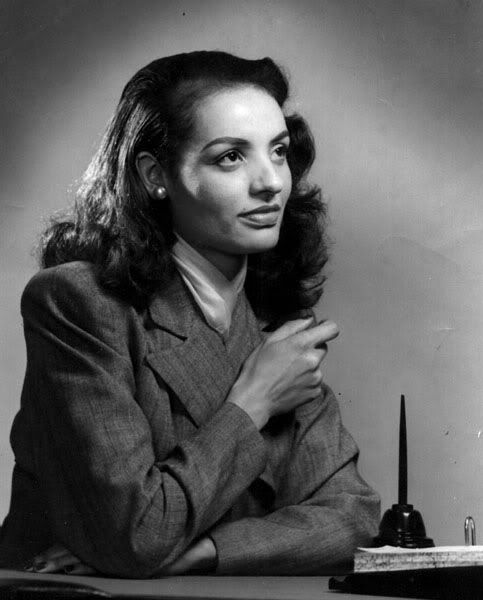 In 1946, Ophelia DeVore organized one of America's first Black owned model agencies, Grace Del Marco, which pioneered in the development, counseling and placement of models of color. It was one of few places where black and brown models could actually find work. The DeVore/Del Marco models became pioneer image-builders in the minority communities. They inspired others, gave them a new faith and motivated them to reach-out and seek higher, bigger and more rewarding goals for themselves.
Miss DeVore offered industry and the public Black models not simply as pretty, beautiful or attractive faces, according to traditional Western standards; she offered models, who, with their utter diversity and wide-ranging skin colors said more than: "I'm Black or a minority person in the ads"– but the inner beauty of these models revealed itself externally, communicating the all-important, most imperrative message that the earth is populated by people of many colors, as within the rainbow. People stood be appreciated as individuals, and when together, they comprised a beautiful floral bouquet.
Miss DeVore's models learned quite early that external appeal and one's physical attractiveness is a necessary possession to achieve success within the modeling field, but this alone is not enough. The inner beauty should be at least as uniquely lovely as the external... and then and only then, is the individual truly a "Beautiful Person."
Some of those who benefitted greatly from Miss DeVore's "success philosophy" would be actress/singer Diahann Carroll, actress Cicely Tyson and actor Richard "Shaft" Roundtree…
Also included among their esteemed alum are: Barbara McNair, WNBC anchorwoman Sue Simmons, news reporters Lynne White and Melba Tolliver, actresses Gail Fisher and Ellen Holly, and beauty authorities Audrey Smaltz and Susan Taylor.
Miss DeVore served as consultant to industry for many years, counseling in all major areas of marketing; new ideas, product testing and development, research, packaging, copy writing, concepts, advertising and distributions relating to the consumers, retailers and the media. She participated in creating new needs and wants, locating and developing new markets, and devising innovative methods of achieving maximum results.
Ophelia DeVore-Mitchell is also the publisher of the 37-year-old thriving Black weekly newspaper, The Columbus Times in Columbus, GA. Her newspaper and printing business are managed on a day-to-day basis by her enterprising daughter, Carol P. Gerdes. These businesses have continually expanded and are completely self-sufficient with all necessary printing and production equipment.
In her lifetime, Ophelia DeVore has received well over 300 awards from various business institutions and civic and community organizations for her valued services and outstanding contributions in creating a better quality of life for all people. Having made her mark, she is still as active today as she was when she created what is known today as the "Black Modeling Business", with more than 50 years of proven experience as a lecturer, business executive, writer, promoter, and developer. The results of her initial efforts in her chosen field have since become legendary. This woman's continued contribution has been large and storied.
Not one to depend upon sheer luck, or to rest solely on her God-given genetic gifts, Miss DeVore was educated in New York City at Hunter College High School and New York University. While there, she majored in mathematics and minored in languages. Ms. Devore is been indeed, driven, although she never let an industrious career intrude upon her having an equally successful personal life. To that fact, she is the mother of five children, grandmother of nine and the great grandmother of six.
Today, even in her 90s, Ophelia is still very much alive and kicking. She resides in both New York City and Columbus, Georgia when not traveling extensively nationally and internationally.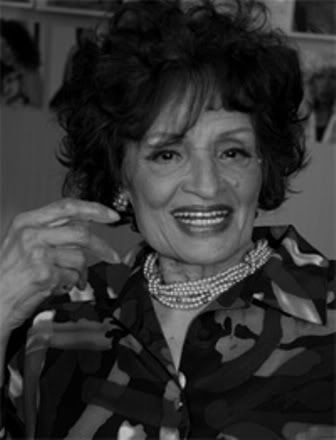 And so, during this Black History Month, we salute you, Ophelia Devore for helping to forever change the perception of this illusive, most subjective thing we call
Beauty
.
One.