It's all mvery strange, and I really can't explain why, but for the past 24 hours the old skool song "
Portuguese Love
" had been playing on a reel in my brain… and then... very early this morning... I awakened to the terrible news that soul singer Teena Marie had passed.
Eerie
. She was 54.
The first expression other than complete disbelief becomes:
OH NO! NOT LADY T!!!!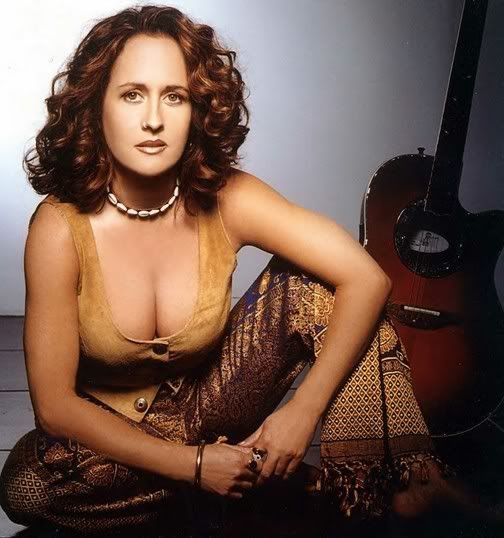 Teena was a mad soulful, raw, emotionally powerful and deeply stirring vocalist who could truly put it DOWN, give you goosebumps, make you stomp your feet and just say day-YUM! She was also an ARTIST who wrote and crafted brilliant poetry that became songs, and who played several instruments with a mastery rarely seen in female performers. This woman was a real creative force! It feels so odd to even refer to her in the past-tense... but sadly... I must.
She had several hits in the early and mid 80s such as "Lovergirl," "Behind The Groove," and "Square Biz" …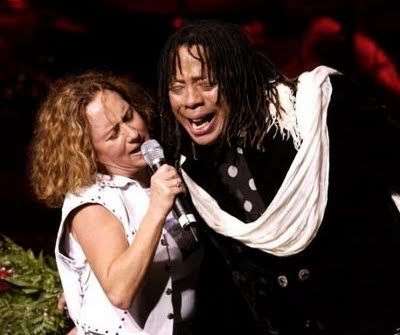 and the highly-charged "Fire and Desire" with her mentor Rick James.
The confirmation of her death came from a publicist, Jasmine Vega, who worked with Teena Marie on her last album. According to some reports, she'd died in her sleep and was later found by her teenaged daughter.
She was born Mary Christine Brockert in Santa Monica California, and from early on had a strong African-American influence guiding her, due to a godmother. Teena Marie was also known as "Lady T," and by the term she herself had coined: "The Ivory Queen of Soul." Although she was the first white female vocalist ever signed to Motown, she certainly wasn't the first white act to love, appreciate or sing soul music, however, she was arguably among the most gifted, most respected, and the one who was thoroughly embraced by black audiences. Anyone black, white, red, brown or yellow who appreciated the magic of soul music had love for Teena Marie.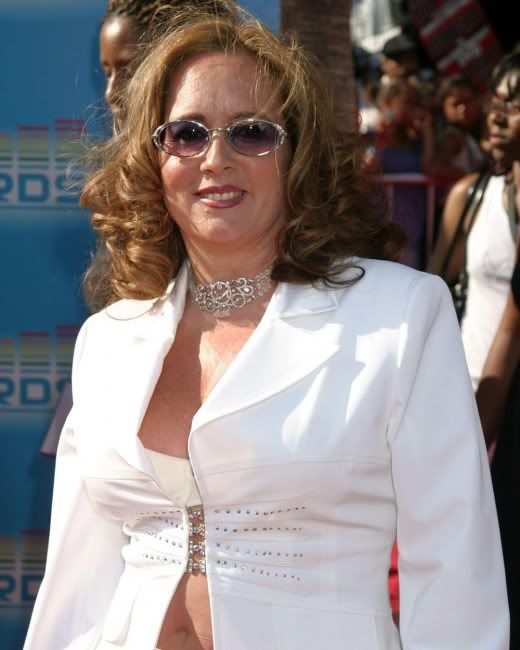 On a personal note: I recall my mother (who was not really hip to
Lady T
) just happened to witness her singing "His Eye Is On The Sparrow" one Sunday morning. She then frantically called me up demanding that I tune into BET because, as she put it: "There's some white girl on here... and she sure can SANG!"
When I turned the channel to find it was Teena doing what Teena did so brilliantly, I could only laugh. "Ummm... yeah, ma. She's been singin' like
that
for the last 25 years, at least."
Once Teena signed with Motown, back in 1979, she began working closely with Rick James. She and the Punk-funk bad-boy would share a long and turbulent personal life, but a magical musical partnership.
Ironically, the cover of her album, "Wild and Peaceful," did not feature her image, with Motown apparently fearing backlash by audiences if they found out the songstress with the bold and dynamic R & B chops was, in fact, white.
But she had her first hit, "I'm A Sucker for Your Love," and was on her way to becoming one of R&B's most revered queens. During her tenure with Motown, the singer-songwriter and musician produced passionate love songs and funk jam songs like "Need Your Lovin'," "Behind the Groove" and "Ooh La La La."
Her daughter Alia Rose (who has adopted the stage name "Rose Le Beau") is also a budding singer whom Teena would sometimes bring on stage with her to perform. In recent years Lady T had embarked upon touring again after overcoming an addiction to prescription drugs.
Teena Marie's last album, "Congo Square," was titled after a historical meeting place for slaves in New Orleans, featured a tribute to Martin Luther King's widow and also song "Black Cool," written for President Barack Obama.
We just keep losing people who are truly irreplaceable, and this absence saddens me deeply.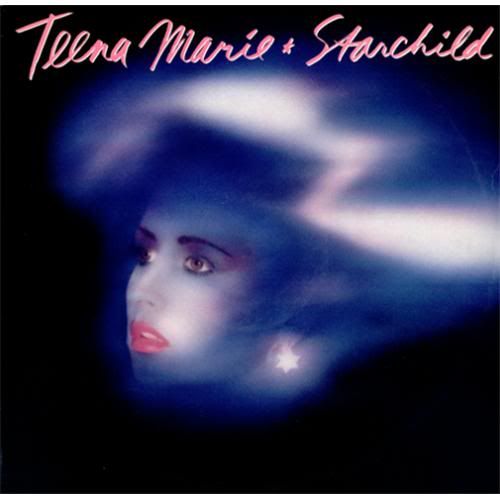 What will the future hold for music when the REAL soul singers we have left, keep dying?
Rhetorical.
*
UPDATE:
* Many of Lady T's friends, associates and admirers in the entertainment world spoke of her tremendous impact.
"A few months ago I saw her perform at a BET function in DC and I was sitting in the audience and was thinking to myself, 'Where did the spirit of really finding joy in performing go?' said singer/actor Tyrese.
"So many artists today, they get on stage and perform, and it's like its just work and I'm here to get a check. She was up there sweating; they kept bringing her towels and water, she was just really doing her thing. She was on stage with the high heels and singing her life away. I just loved it. It was a breath of fresh air to be around somebody who, after so many years, still had a passion to be on stage for the love of music."
Cindy Herron, a member of En Vogue, said: "It's a loss for those who loves her music, but also the music world. She still had so much to offer."
Last year, Teena Marie followed En Vogue at the Essence Music Festival in New Orleans, and Herron says she was "amazed because she's such a showman."
"She still had a great command of the audience; her musicianship and her singing ability. She still had so much to offer."
Cathy Hughes, founder of Radio One, the largest black-owned radio company in the country, was shocked upon hearing of Marie's death.
"Teena was a black voice trapped in a white body," Hughes said. "I would always tell her that she was one of the greatest vocalists of our time."
Singer Lionel Richie said that every time he'd see Teena Marie, the two always engaged in a running joke about her DNA.
"Every time I would say, 'we need a root check!'" said a laughing Richie.
"You look at somebody like her and you go, 'I know I'm looking at her, but it's not translating. She was an amazing, soulful person. She's a phenomenon to me."
Addressing the issue of seeing a white woman with a "black voice," Richie cut right to the point: "You have to say it. She had all of the street vibes and all of the R&B vocals, and it just didn't match up with what you're looking at.
"But one thing is for sure, when she walked on that stage, you didn't want to be up there with her! If there is a word called talent or talented, it was pouring out of her veins. She was an amazing phenomenon.
"There was Chaka Khan, Patti Labelle and Teena Marie. And you don't want to go on stage with any of them. Those three you just don't play with. You don't want to mention black and white, but that's exactly what you thought about. It was an absolute phenomena to me."
Eddie Levert, founder of the O'Jays, said, "in terms of vocals, she was one of the blackest people I know."
"She was one of the great R&B performers of our time. She was a great person; just a nice person," Levert said. "And she loved to perform. She got along well with everyone; even the promoters love her. She is going to be sorely missed.
"There a lot of black people who swore by her and believed in her, as far as her music was concerned. She was a good mom, and to me, that is saying a lot."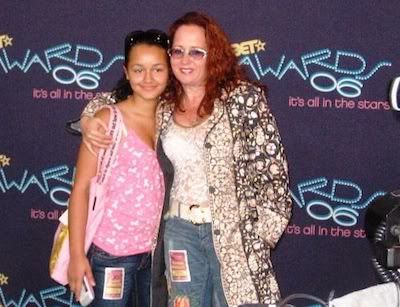 Holly Robinson Peete: "Teena Marie was an R&B Empress, a music pioneer, a brilliant songwriter/ producer with the most original powerhouse vocals ever.

 Nobody sang like Teena! But above all she was an exceptional human being, a humanitarian and an authentic friend who I will miss dearly. Rest With Angels Lady T."
* * *
Indeed. Rest in Peace, Lady T!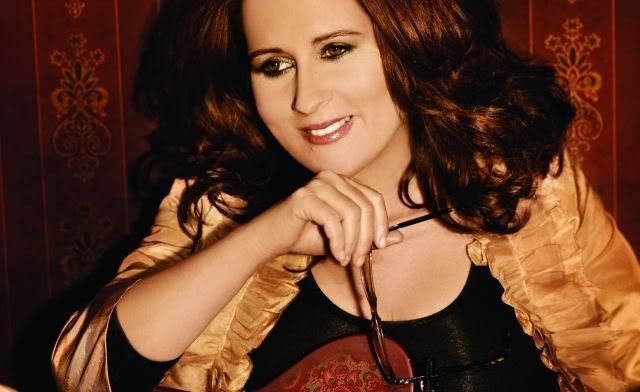 One Love.