My New Year's wish for you all is that PEACE becomes a presence in your homes, apartments, your castles and cribs, that it sets up a business where its main product (Peace Mentalities) becomes the latest trend… and it sweeps the nation and permeates your hearts.
I wish that clever thieves perceive a way to Bogart all your cares and steal all your debts, but never once abuse or manhandle your dreams.
I wish the empty pockets of your sorriest outfit become magnets for fiddies and $100 bills.
I wish that luck falls randomly into your lap like a welcomed stain; that Love will stick to your skin like Vaseline, and Zen comedians always whisper hilarious jokes inside your laughing brain.
I wish for your clothes to reek of filthy stinking success, for Happiness to bitch-slap ya
hard
across the mug... and that the only tears you shed be tears of mad Joy.
And may all the troubles, issues, fears and problems you had forget your last name, misplace your cell number, screw up your email addy… and lose your home address!
In short...
I wish that 2011 Becomes The Bestest Year of Your Freakin' Lives!!!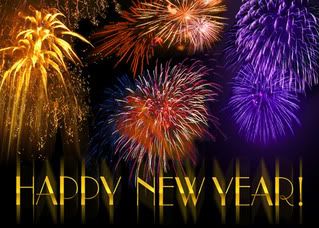 That's it. That's all. Snatch JOY!
One.
Lin