For all of its luster, confusion, its pain and terrible beauty, LIFE is and will always be a continuing course in adult education. Each day, we become either new students or learned professors. Each day we endure some grand test of our emotions and our spirits where, in the end, we receive either a passing or a failing grade.
Today, after a recent 14 day fast, I can truthfully state that my spirit has become a
lighter
thing. I am now left unburdened by the minutia of daily occurrences, such as stress, worry, disappointment, and even that ole rabid dog, called heartbreak. It doesn't mean that those things have not visited me, or that they won't visit again. Only now, accompanying those tests will be a certain clarity I didn't possess before. It's allowed a radiant calmness to pervade me. I know now, that no matter what positive energy I project into my living, problems and difficulties will occur. People with ungodly agendas will manifest for the sole purpose of wrecking havoc in my path. I did not invite them nor single-handedly create them, and I am not meant to conquer them all alone. I am more aware than ever before that a
Presence far Larger
than myself sees all, knows all, and will handle all in due time.
It's so freeing to toss away those concerns and troubles that had imprisoned me, held me hostage, and endowed me with such psychic pain, anger and thoughts of revenge.
I will no longer allow negative people and their negative acts define me, and more specifically,
my reactions
to them.
I will NOT allow the ugliness of others to infect nor infest my spirit with some mutually repulsive disorder.
Most importantly, I've learned that what truly defines me, and what ultimately defines us all, is the ability to reveal the true Loveliness within our Souls. I've learned that what gives us our most Supreme Gravity in this life is Faith, Forgiveness and Reverence. What I strive to contain within myself is a profound and unwavering sense of Grace. What we must all strive to contain within ourselves is GRACE.
Life's adversities are truly our Greatest Teachers. In all the years of matriculated studies, whether we're the class valedictorian, the class clown, or the class flunk, the class
whatever
, the one that matters most is the class we hold within; the class of Humanity, Love, and Honesty. This is the one class that teaches us the MOST mighty and needed lesson of all which is: to become Vessels of Honor and Compassion.
We are all born with Grace, with the glow of God-Light to sustain us. Once we allow it to diminish, no amount of money can purchase it, and no amount of success or pretense can ever achieve it again.
I truly hope those who've purposely, maliciously, and with much forethought, lied, maligned, cheated, embezzled, and waged weapons against me will realize,
remember
, and retain this Sacred Truth:
To Lose Grace Is To Lose The Core Light Of One's Being, And The Quintessential Ingredient Of One's Humanity.
Realizing this, KNOWING this to be True, I will strive to impart some semblance of GRACE in every encounter, and in every single relationship I've made and ever will make.
In the end, on our last day, this and only this will comprise our True Measure.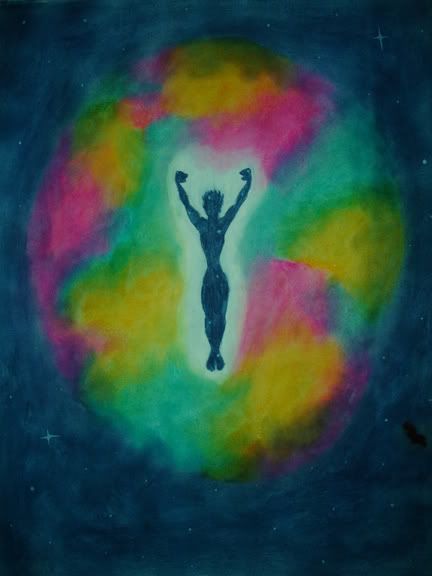 Snatch JOY!
One.
L.M. Ross